LEADMACHINE
Do you need more business opportunities in the B2B area?
Do you need to build awareness of your brand in the new market?
Do you more sales reps to communicate your new campaigns?
Is your existing CRM database out of date or in poor condition?
Do you have a bad experience with call-centers because calling with fixed call script doesn't work?
Value Selling
LEADMACHINE uses Value Selling techniques to generate business opportunities – our operators can talk about reducing costs or increasing number of sales orders. This significantly improves the quality of the generated leads and the overall success rate of the campaign.
B2B telemarketing can also be used to communicate new campaigns or renew Newsletter or emailing subscription.
Our teleoperators are able to quickly learn the benefits of your product or service. And they can build the discussion around them when talking to the target. In addition, they are able to identify the right contact person. This is the fundamental difference from traditional telemarketing operators.
Continuous monitoring of results, call shadowing, and improvement of the base script are all important components of the service. They all contribute to the overall success of the campaign.
Value Selling Steps
Target group segmentation
Creating a base script
Telemarketing campaign
Email communication
Upload to CRM or handover to the client
CRM Management
Proper and efficient work with contact information is the foundation of every business. Therefore, we recommend that you start your marketing campaigns by analyzing and managing your existing CRM database. Poor quality and out of date data significantly reduce the ability to use your own CRM for campaigns. Once repaired and "cleaned", your databases can be used as a cornerstone for the first telemarketing campaign. It is important to set up the correct processes and regularly maintain your CRM data.
CRM Preparation Steps
CRM database analysis
Analysis of previous marketing campaigns
Setting up CRM processes
Why LEADMACHINE
We are not a traditional call-center. We are specialists in the B2B segment. We use an accurate analysis of available data for each project.
We have a team of B2B business specialists
We have direct and indirect sales experience
Our solution is value-added by complementary marketing support services to support your campaign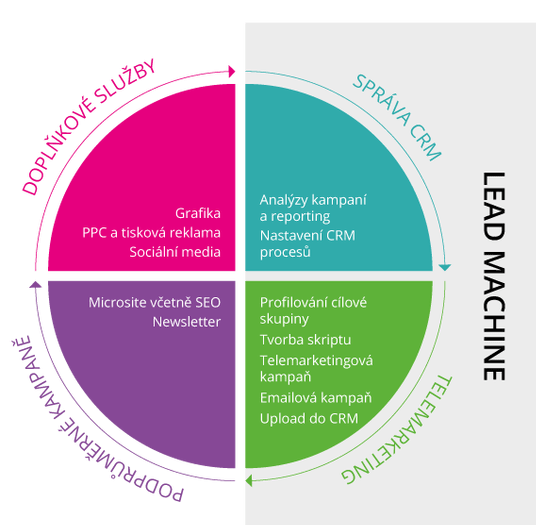 LEADMACHINE process
How LEADMACHINE Works
Our many years of experience in selling B2B products and services is a guarantee of a successful campaign.
We analyze the existing client database and propose procedures to update and use it in future marketing campaigns
We segment a new database if needed
In cooperation with your technicians and sales representatives, we define the benefits of the offer and train our teleoperators
We continuously monitor the results and compare it to the success rate predicted at the start of the campaign
OUR TEAM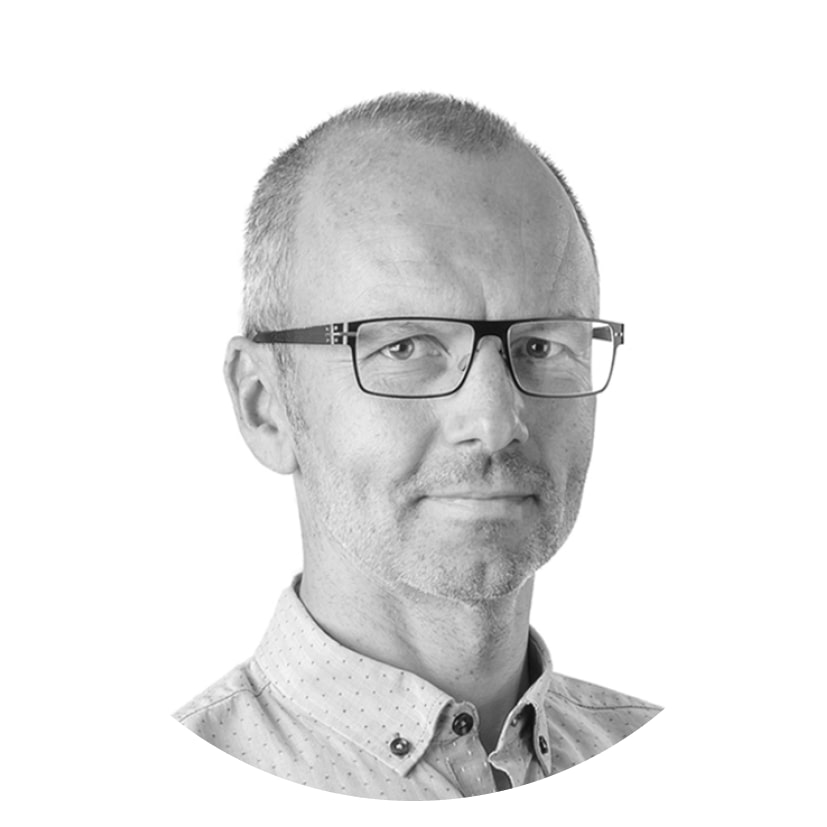 Petr Chaloupka
Petr has many years of experience in business, helping him quickly identify the main needs of his clients' sales department, and "translate" them into the right marketing campaign. "Leads" and "Demand Generation" are his mantra. That's why he likes measurable results that can be evaluated and built on. If you need to analyze your existing or potential clients, Peter is the right person..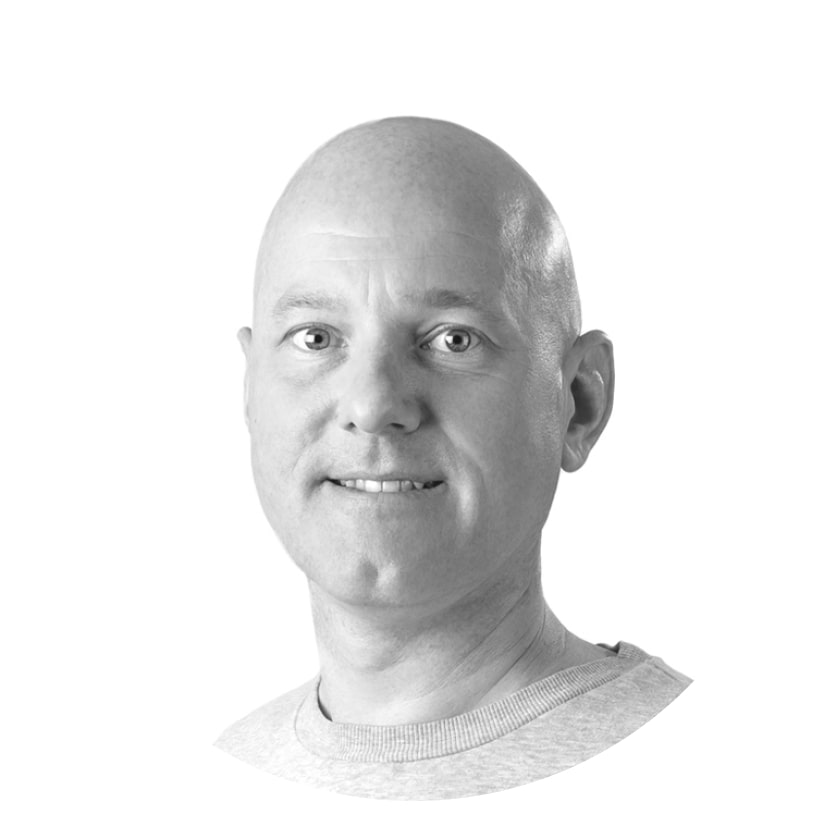 Radek Váňa
Before founding the Idealab marketing agency, Radek worked seven years as an editor and chief editor of architectural and lifestyle media. Since 2003, he has been active in PR and communications. He applied the experience acquired as a freelancer in the management of marketing and PR campaigns. In 2009 he founded the Idealab agency.